How Successful Investors Buy Property In 2019 With No Money Down
Saturday Training: The Power of Zero with Chris McClatchey
SATURDAY TRAINING
Saturday, November 16
"The Power of Zero" with Chris McClatchey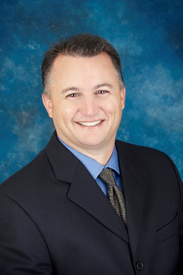 When: Saturday, November 16, 2019 at 11:00 AM til 5:00 PM
Where: TRYP By Wyndham Times Square South; 345 W 35th St, New York, NY 10001
Who: Real Estate Investors, Entrepreneurs & Professionals
Cost: REIA NYC CORE Members: $69 Online ($99 Onsite) / Guests $99 Online ($149 onsite)

REIA NYC MEMBERS REGISTER HERE

Real Estate Investing is supposed to lead to extra cash, provide you with extra time and create massive amounts of wealth to free you from the financial pressures of everyday life.

The challenge is, you don't have any leads. You're not doing any deals, and you're frustrated with all of the competition from other investors.

Let Chris McClatchey walk you through his proven system to get as many leads that will turn into as many deals as you can handle without any competition from other investors.

Tired of a lack of inventory on the MLS?

Tired of being in Multiple-Offer Situations?

Tired of not getting any Deals?

Take the pressure off!  Chris will show you:
*How you can find deals with "No Money Down."
*How you will find leads, other investors can't.
*How you can put thousands of dollars in your pocket at closing.
*Strategies will give you free & clear properties in a few years.
*How you can communicate with sellers, so they give you seller financing
*The skills you need to influence sellers to sell their property to you at 0% interest.
*How you can double and triple the number of deals you are doing now.
*Giving the seller what they NEED, so you can get what you WANT.

When attend this event, he will teach YOU how YOU can do this NOW! Chris believes that everyone is capable of better managing their time and money, and he's dedicated to assisting people in discovering their "Why" and learning to incorporate the "How", in order to 'get out of their job and into their life'.

About the Speaker: Chris McClatchey

National Speaker, Chris McClatchey, introduces his "Power of Zero" technique. How he purchases houses & apartment buildings: No Money Down &/or 0% Seller Financing!

Chris McClatchey is a Nationally Recognized Speaker who teaches beginning investors to seasoned professionals, how to build and maintain real wealth through the use of real estate investments. Chris prides himself on the ability to "Educate highly qualified individuals on how to build multimillion-dollar real estate portfolios using creative financing techniques, private lenders, partnerships and retirement accounts".

He developed a systematic approach to investing, which involves leveraging technology to 'create more hours in the day'. Chris is known for his ability to make automation a luxury that everyone can understand and utilize in their own business.

Chris is known for sharing his "Power of Zero" technique on how he purchases houses and apartment buildings No Money Down and/or 0% Seller Financing! Using Chris' techniques, you can get properties free and clear in half the time! As a result, Chris was able to retire at the age of 48 with over 100 free and clear properties.