Protecting Your Assets Using Land Trusts
Main Meeting: Protecting Your Assets Using Land Trusts with Randy Hughes
September's Guest Speaker: Randy Hughes
" Protecting Your Assets Using Land Trusts"

What: The REIA NYC Main Event (Monthly Meeting)
When: 2nd Thursday of each month from 6:00 PM til 10:00 PM
Where: TRYP By Wyndham Times Square South; 345 W 35th St, New York, NY 10001
Who: Real Estate Investors, Entrepreneurs & Professionals
Why: To learn, network, market, help others, prosper & have fun!
Cost: REIA NYC CORE Members: FREE / Guests $35 Online ($45 onsite)

MEMBERS LOGIN HERE TO REGISTER

SEPTEMBER EDUCATION TOPIC

DO NOT own REAL ESTATE in YOUR NAME!
Why Real Estate Trusts are used in almost every state!

Join us for our general meeting with "Mr. Land Trust", Randy Hughes on how and why you should be using Land Trusts to purchase and control your real estate deals to financial privacy and asset protection.

Perhaps you've heard other seasoned investors talking about buying houses in trust but didn't know what they were talking about. Now is your chance to find out more about why Land Trusts are so important for your real estate business and your family's financial security.

Randy will explain to you how you can:
*Make bigger profits when selling on an installment contract
*Eliminate the risk of selling on a note or contract
*Make more money when selling on a lease-option
*Eliminate confrontations with tenants
*Combine this one essential step with LLC's for asset protection
*Avoid due-on-sale, transfer taxes, re-assessment upon sale and seasoning issues
*Obtain privacy of ownership and avoid frivolous lawsuits
*Answers to your questions on Land Trusts and more!

About the Speaker: Randy Hughes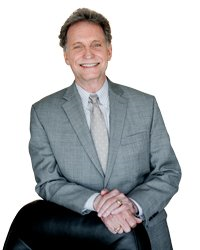 Randy Hughes has been a full-time real estate investor since 1969. After acquiring several properties, Randy finally realized that he should take some time to learn how to protect those properties from deadbeats and their lawyers (frivolous lawsuits).

Over 30 years ago, Randy started learning how to set up and administer his own title holding Land Trusts for privacy and asset protection. Over the years, Randy has become THE national Land Trust expert in the United States. Randy is the founder of the Land Trust University in Illinois and writes the only exclusive Land Trust newsletter and blog in the world.

Randy will be teaching our members the many benefits to using a Land Trust to not only protect assets but make more profits out of each deal. He brings a unique "street level" perspective to using Land Trusts for privacy and asset protection.

Just some of the other awesome things we do at REIA NYC meetings!…

Market Update!
Learn what is happening in the local marketplace. Where are the HOT properties to buy now! Get the information you need to see what real estate strategy is going to work for you.

Haves & Wants!
Great opportunity to ask for properties and present those for sale, as well as find lenders, partners, plumbers, electricians, etc. from the front of the room!

Tip of the Month with Local Experts!
We have our local experts that will stop by and give free tips and tricks on how to help increase your bottom line!

VIP Mastermind – VIP MEMBERS ONLY – 5:15pm – 5:45pm
REIA NYC Mentors/Leaders brainstorm and discuss live deals and obstacles in real estate and how to overcome them.