REIA NYC Monthly Meeting – Alternative Asset Investing: Leveraging Self-Directed IRAs
Alternative Asset Investing: Leveraging Self-Directed IRAs

A Presentation on How to Take Control of your Financial Future

When preparing for the financial future, one can be faced with a lot of options of where and how to invest their money:  401ks, stocks, bonds, cds, money market accounts, IRAs, Roth IRAs, self-directed IRAs, real estate, etc.  

Self-Directed IRA/401(k) investing, although widely misunderstood and underutilized, allows investors to architect a diversification strategy with assets often not found in traditional asset allocation models. Assets including, but not limited to, real estate, mortgage notes and trust deeds, small businesses, joint ventures, private equity, and precious metals.

Dean offers a comprehensive self-directed IRA/401(k) educational program, providing useful tools, resources, and insight into the methods used by Equity Trust's 130,000+ clients. The tactics discussed will demonstrate methods to potentially eliminate capital gains tax and ordinary income taxes within your real estate and or alternative investment assets through tax-advantaged retirement accounts.  Attendees have the opportunity to leave this training with the knowledge and guidance to formulate and implement alternative investing into their financial plan. We look forward to seeing you there!

MEMBERS LOGIN TO REGISTER HERE

About Equity Trust Company

Equity Trust is a financial services company, headquartered in Cleveland, Ohio that enables individual investors to diversify investment portfolios through alternative asset classes, including real estate, tax liens, private equity and precious metals. Equity Trust provides services to more than 130,000 accounts with $12 billion in assets under custody. Our tax-advantaged, self-directed investment accounts appeal to entrepreneurial investors who want to take control of their wealth. We offer clients a robust account management system, online investor community and wealth-building education, which enable them to grow their knowledge and complete transactions with ease. Visit http://www.TrustETC.com for more information.

PRESENTER: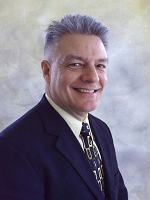 Dean Manzetti, National Speaker and Business Development Facilitator for Equity Trust, provides educational resources to real estate and alternative asset investors.  Through years of experience in public speaking and educating, Dean delivers an educational curriculum that delves deep into the lesser known aspects of Self-Directed IRA investment techniques. He frequents as a guest speaker at real estate investing seminars and expos across the country.

SPONSORED BY:



ABOUT THE SPONSOR:  MENTour is a network of REIA NYC men in business, fathers & husbands, young entrepreneurs & real estate professionals that come together to collaborate, share ideas, network and tour different cities empowering men. Project MenTour is geared toward empowering and educating men to build generational wealth in the areas of Financial Education, Personal Development, Real Estate Investing, Stock Market Investing and Business Ownership.

For More Info:  Contact William Moore by calling/texting (917) 407-9209 or by sending an e-mail to [email protected]
Quick Facts About Our Main Event (Monthly Meeting)
What: The REIA NYC Main Event (Monthly Meeting)
When: 2nd Thursday of each month from 6:00 PM til 10:00 PM
Where: TRYP By Wyndham Times Square South; 345 W 35th St, New York, NY 10001
Who: Real Estate Investors, Entrepreneurs & Professionals
Why: To learn, network, market, help others, prosper & have fun!
Cost: REIA NYC Members FREE | Non-Members: $35 Online ($45 onsite)
Wear: Dress for success!
Bring: A smile, positive attitude, enthusiasm, biz cards, flyers & a friend
Parking: Garage Parking Available